Muskan – The Joy of Education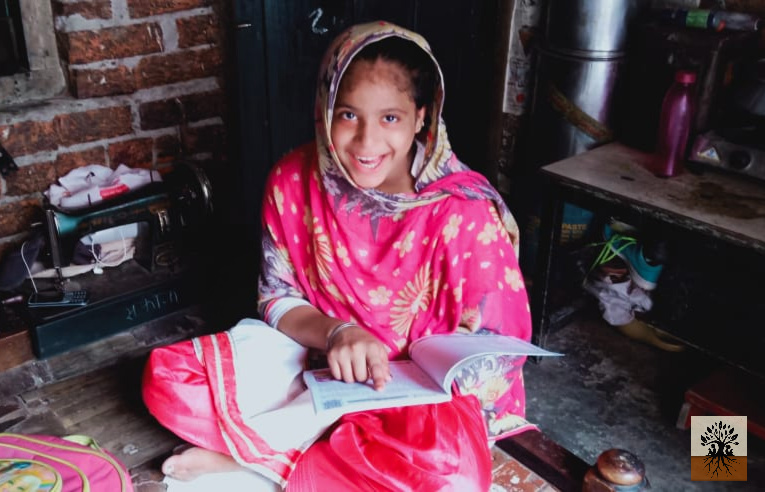 Muskan, a young girl from Saharanpur was deprived of schooling
until she was 12 years old.
She used to work with her mother
cutting threads, trying to earn a living
for the family.
In the year 2020, she is in class 7.
Muskan, which means smile, now has reason to smile and spread the same.
In 2017 Nazma, the teacher of Supplementary Education Centre familiarized Muskan's parents with Lokmitra and encouraged them to send her to the SLC in the neighborhood. Muskan's father visited the SLC, the very next day. He was impressed with joyful teaching-learning.
Over two years, attending SLC, Muskan made good progress and in 2019, she got enrolled in class 6th in the BD Bajoria School. During the COVID-19 pandemic, she came to the SLC to helps other children as well as her siblings who are following in her footsteps.
Since 2016, Lokmitra has got more than 2 thousand girls enrolled in the schools of Saharanpur and Haridwar.
Support us in reaching out to a large number of such girls.