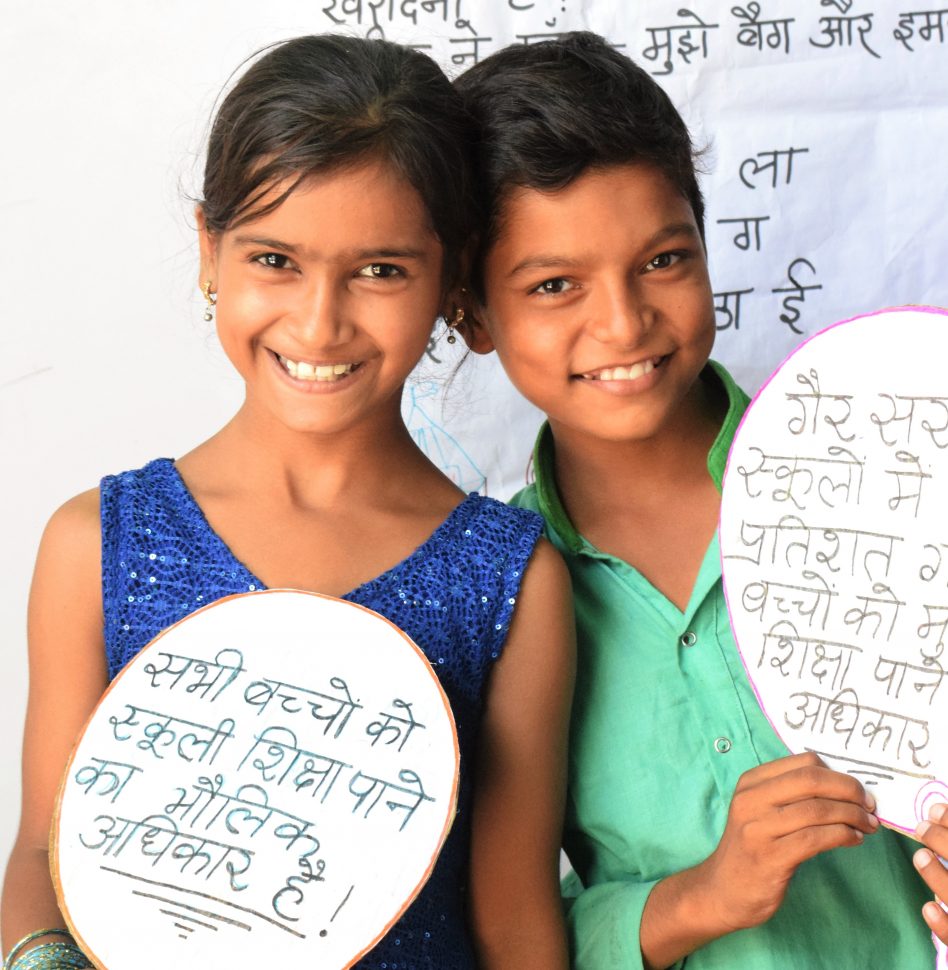 Many of us are lucky to have a good education.
Most of us wish that it could have been better.
But many children missed the schooling itself. 
Very often we feel that if only all would have got good school education, today our society and nation would have been a better place to live.
Good Education for all children has the power to transform the whole society.
With this urge, Rajesh & Priya founded LOKMITRA in 1998.
We envisions that
"All children grow to their fullest potential through an effective school education system".
Our Mission is that
"Children from the disadvantaged section complete elementary education to embark on lifelong, relevant learning and be an empowered member of society".
From its inception, LOKMITRA has been working with government primary schools to promote the delivery of quality education to children. Also providing learning support to out-of-school children so that they join school education. Initial years were that of learning by doing and of getting exposed to what others are doing. 

Lokmitra has so far supported about 600 schools and 16,000 out-of-school children in 11 rural Blocks and 3 urban areas in 7 districts of Uttar Pradesh (Raebareli, Jaunpur, Banda, Saharanpur, Lucknow, Pratapgarh & Brabanki). About 200 schools were provided pedagogical support through demo classes and the provision of suitable learning materials (workbooks, posters, learning games, etc).
About 300 girls were supported up to Secondary and Higher Secondary level education through coaching support.
During the recent Covid 19 pandemic, Lokmitra has quickly responded to the challenge of the digital divide by mobilizing local volunteers and SMCs to support the learning and well-being of children and communities.  
Based on its grass-root engagement, it has evolved practices that have the potential for system-wide changes. These have been shared with a large number of NGOs, Teachers, School Management Committees, and officials through publications, and district or state-level workshops.
The education program of LOKMITRA has evolved with the sustained support of Tata Trusts since 1999. From 2004 Oxfam Novib and later Oxfam India started supporting the education program. Apart from them, we have partnered with UNICEF, the American India Foundation, Paul Hamlyn Foundation, ITC Rural Development Trusts, PACS (DFID Program), and RGF.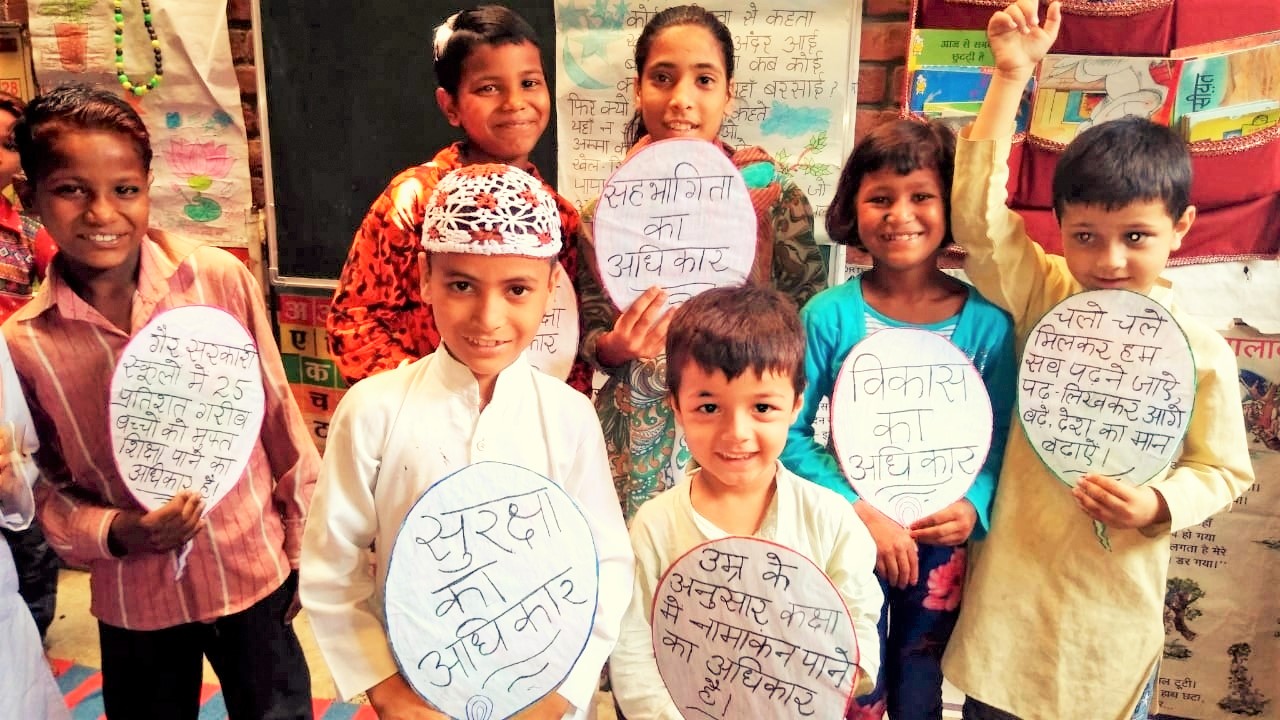 Education Program Strategies
Enable children to learn and develop through the public education system by promoting improvement in the Elementary Education System of Uttar Pradesh.
Inspire teachers to become reflective practitioners, inculcating the culture of peer learning and democratic management.
Motivate parents and children to participate in school education and its governance to target learning outcomes that improve the social and economic status of the disadvantaged section of society.
Engage with the public education system in a multi-pronged and multi-level manner, generating effective ideas and practices for systemic and sustainable improvement leading to effective and positive learning outcomes.
Organizational Values
Learning: Strive for continual mutual learning for excellence. Create and share knowledge and Innovation.
Respect: Treat all people with dignity and respect.
Integrity: Carry out all our work with the greatest responsibility, accountability, and transparency.
Collaboration: Promote participation, empowerment, and democratic ownership.
Concern for the environment: Show deep concern for the environment and sustainable development.
Lokmitra Team is an experienced & inclusive team that embodies more than 20 years of experience and has the confidence to work at scale and deepen the impact. Shrinking resources has been a challenge in retaining a larger pool of staff which we had in 2011. 
To make the best use of our knowledge we have to enhance our resources and work for the following goals in the next 3-5 years.
Our Goals for the next 3-5 years
Goal 1 – More than 200 elementary schools are supported for 2-3 years in about 5 Blocks/Districts, improving the Learning Outcomes of about 20,000 children in reading and basic math by at least 50% in an academic session, improving their school attendance to 80%. In the process also inculcate their capacity to learn by being more observant, see the pattern, being analytical, creative, imaginative etc.
Goal 2 – More than 10,000 out of school children (OoSC) are identified and their learning improves by 50% in a year, while also enhancing their capacity to learn, think critically, have a spirit of scientific enquiry and inculcate constitutional values. About half of them join schools with an average attendance of 50% or more. About 2,000 Adolescents, especially girls get life skill and career counselling or vocational orientation, get equipped to live a fulfilling life in harmony.
Goal 3 – Engaging with the government elementary schools and education system, promoting their capacity and improvising methods. Sharing of good practices with key stakeholders so that there is a change in their practices towards giving all children a better opportunity for quality school education.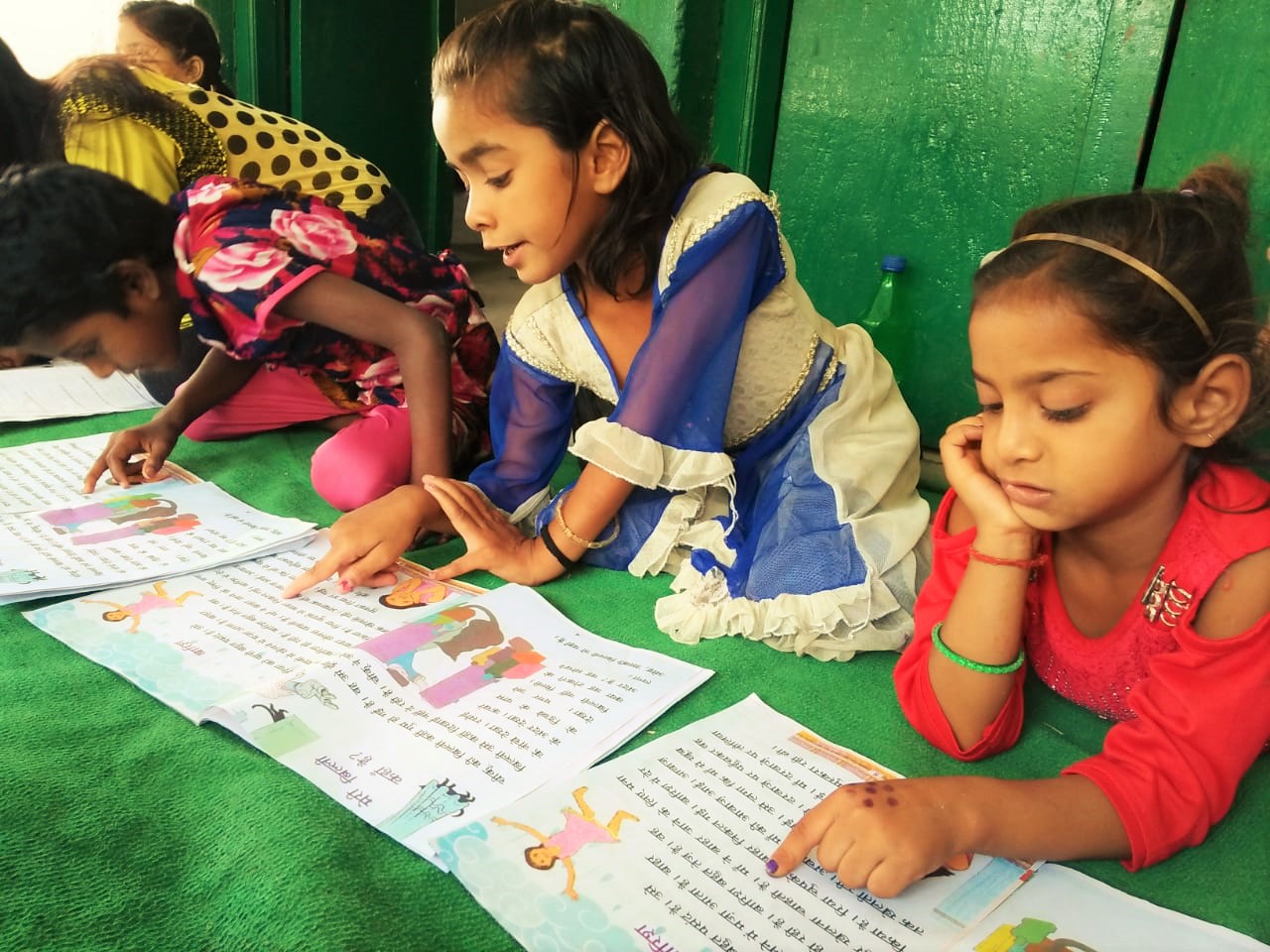 Goal 4 – Annually getting about 2 Crore Rupees (2 Million Rs.) as institutional grants and about 0.7 Crore Rupees from Individual Donors/Crowdfunding, enabling hiring critical professional staff for efficient and effective management.
Goal 5 – Having a large pool of volunteers who can support full-time staff as professional support as well as an extended hand in reaching out to key stakeholders regularly in a cost-efficient manner.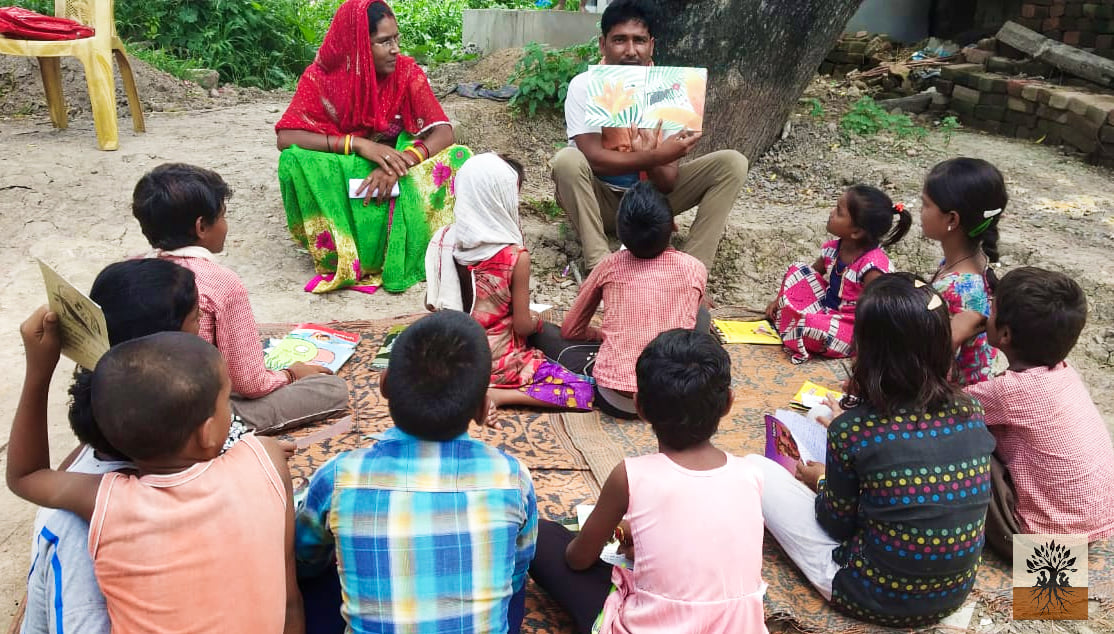 Goal 6 – A good system of tracking all activities, outcome, and impact that feeds to organization's website and social media platforms at frequent intervals, enabling engagement and trust with key stakeholders.